TPS Win Award for 'Best DSO Enabling Project' at UKEI Awards 2019TPS Win Award for 'Best DSO Enabling Project' at UKEI Awards 2019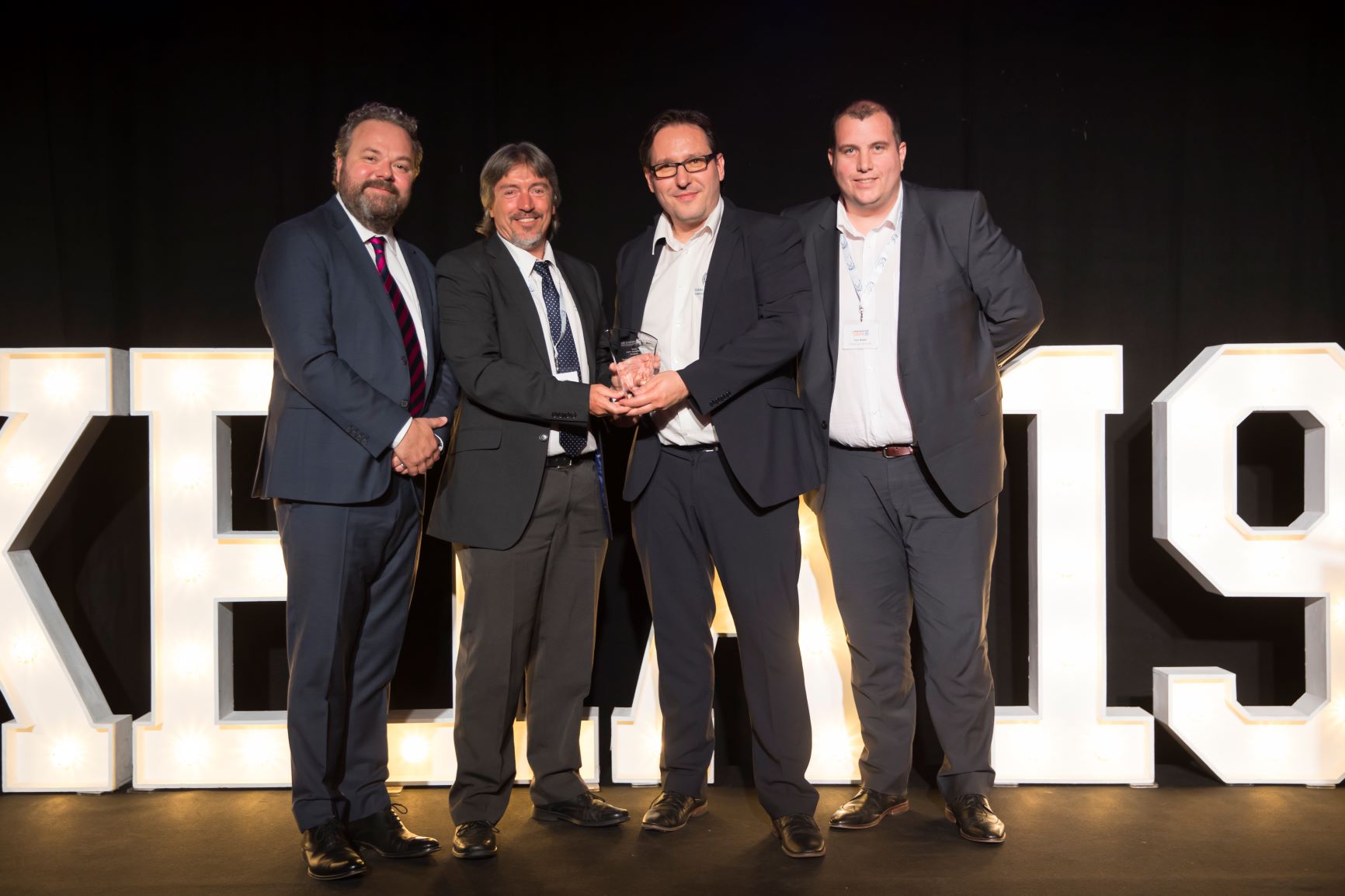 Last night, Turbo Power Systems Ltd (TPS) were crowned victorious at the UK Energy Innovation (UKEI) Awards in the 'Best DSO Enabling Project' category, recognising TPS's innovative bi-directional power converters for Vehicle-to-Grid (V2G) applications.
Held at the prestigious Titanic Hotel in Liverpool, the event brings together over 300 key players from the energy sector to celebrate recent technologies and projects that are advancing the transformation of the energy landscape.
This cutting edge and unique bi-directional system from TPS is capable of interconnecting Electric Vehicle (EV) charging stations, battery storage, PV solar cells, and the national grid within a public or private car parking area. These power converters will allow capacity sharing between the aforementioned energy sources and the grid in both directions. This V2G system supports the reinforcement of the distribution network whilst maximising the benefits and incentives to both consumers and Distribution System Operators (DSO) alike.
Carlos Neves, Chief Executive Officer at TPS comments, "We are delighted to have won such a recognised award for our bi-directional power converters. This innovative technology will facilitate the integration of Low Carbon Technologies into the electricity distribution network, while minimising their impact on the ageing network infrastructure. This development is part of TPS' strategy to support the 2050 energy targets for greenhouse gases reductions while also increasing competitiveness and security of supply through the introduction of innovative power electronics solutions on the energy space. Our teams have been working extremely hard to develop this concept, so I would like to take this opportunity to congratulate all of them for this wonderful achievement."
Find out how we can help
Speak to one of our experts about your specialist project requirements
Get in touch