Meet… Evan Smith, Apprentice Electrical Engineer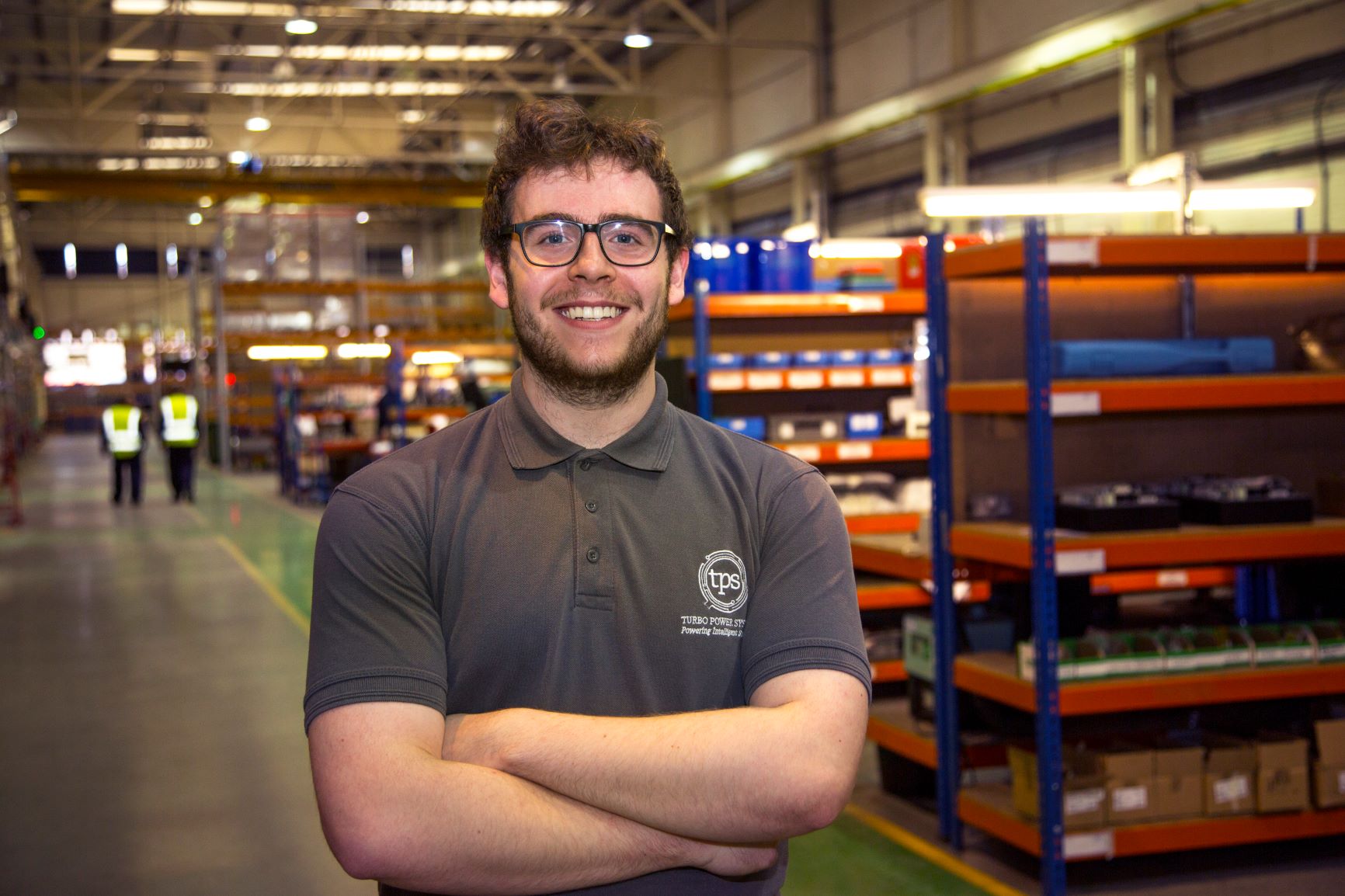 Meet… Evan Smith, Apprentice Electrical Engineer
As this week is National Apprenticeship Week, we are bringing you case studies from some of our excellent apprentices.
My name is Evan Smith, I am a 21-year-old Apprentice Electrical Engineer and I'm currently working towards my level 4 qualification at Tyne Metropolitan College. I have worked in the development lab at TPS since September 2018.
What did you do before you joined TPS?
Prior to working at TPS I had completed my A-levels at Heaton Manor High School where I was studying maths and physics. I completed the year with a B in maths and a D in physics but I never felt like school was the right thing for me and that I couldn't achieve my full potential there.
In addition to school, I worked at several places including a local garage from the age of 14-17, a local go kart track from 17-19 and I visited a Formula-1 team for a week's work experience. All of this work experience gave me a very broad understanding of engineering before my career had even began.
Why did you choose an apprenticeship over other options available to you?
I had the option to go to university and was offered placements at Northumbria however, I was ready to leave the classroom behind and start my career which led me to choose an engineering apprenticeship. Not only do apprenticeships allow you to learn practical skills while you work and gain invaluable experience, they also allow you to continue your education up to degree level. This was an opportunity that I felt I couldn't refuse as I was ready to start my career and an apprenticeship offered all the benefits from going to university whilst simultaneously allowing me to gain work experience.
Why did you want to work in this sector and what led you to TPS?
Initially I wanted to be a mechanical engineer due to my love for cars, but after the recent surge of electric vehicles I realised that electric vehicles would be the future and that an electrical engineering role would be much more suitable for my interests. This coupled with the global warming crisis and the constant need for renewable energy made me want to get into electrical engineering where I feel I can make a difference. This is what led me to TPS, I was attracted to the work they are doing here on innovating for a low carbon future both in transport and for grid solutions.
What does a typical day look like for you at TPS?
Almost every day at TPS is different from the last, there is always a lot going on and multiple projects in development at the same time. This means there is great variation in the tasks I do on a daily basis which is great for my own personal development. Tasks I do on a regular basis are safety tests, calibration control and prototype PCB manufacture, but even still there is a large variation of how each of these tasks are completed.
Overall, TPS is a great place to work, they constantly allow their employees to work to the best of their ability and supply multiple opportunities for employees to get involved with while supporting their education and development.
What advice would you give to school leavers who aren't sure what their next steps are?
My advice to school leavers who are unsure about what to do next would be to really think about whether going to university is best for them. Not going to university was the best decision I ever made as it allowed me to take this opportunity which offered me so much more. I have seen many of my friends regret not exploring all of the options that were available to them. Have a look around at local apprenticeship opportunities, there are several training companies who will help with this, including, Tyne North Training (TNT), they have been very helpful with me and my apprenticeship and continue to offer me their full support whenever I need them. They have also helped hundreds of young people to get apprenticeships due to their wide range of contacts and are constantly looking for new people to enrol.
Find out how we can help
Speak to one of our experts about your specialist project requirements
Get in touch