TPS 1MW Turbo Blowers Complete Testing for APG-NeurosTPS 1MW Turbo Blowers Complete Testing for APG-Neuros
TPS' ultra-efficient magnet motors are helping reduce energy costs for wastewater treatment plants.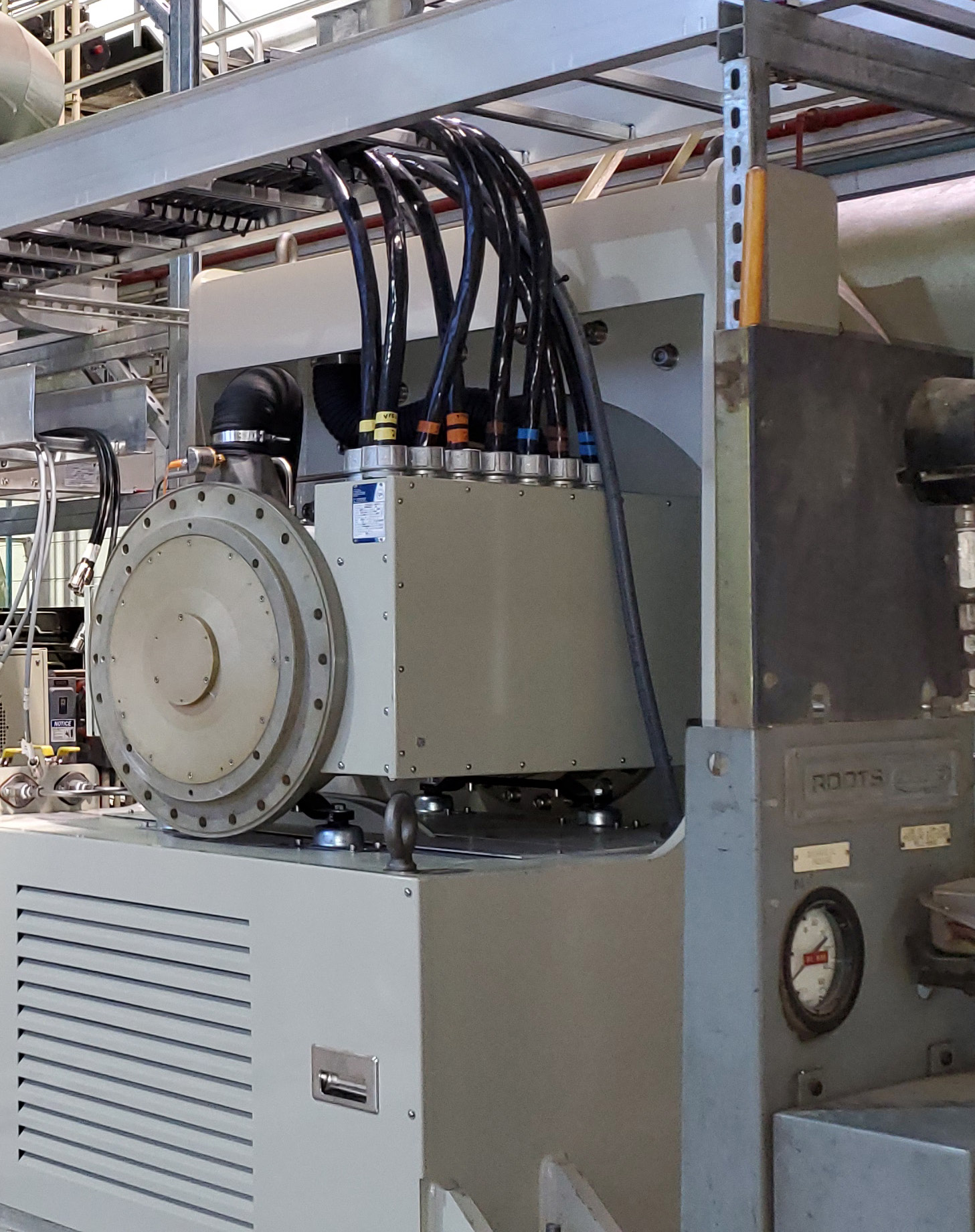 In early 2019, Turbo Power Systems Ltd (TPS) signed a contract with Canadian based APG Neuros (APGN) to deliver cutting-edge direct drive technology with active magnetic bearings for APGN's Turbo Blowers to improve the aeration process in Wastewater Treatment Plants.
The Client
Headquartered in Quebec, Canada, APG-Neuros are acclaimed to be the force behind the successful introduction of high-speed turbo blower technology in the wastewater treatment market and have been recognised by multiple industry associations. With successful technology implementation in North America, Europe and the Middle East, APGN are setting the standard in wastewater treatment continent by continent.
The Problem
Becoming more sustainable across operations is an industry wide driver for improving energy efficiency in the wastewater treatment process. A wastewater treatment plant's aeration process can account for around 40% of its energy usage, which makes turbo blower technology an attractive proposition for design and performance improvement.
Wastewater treatment is a process that converts domestic wastewater from its unusable state into an effluent that can be returned to the water cycle with minimal impact to the environment; aeration is the secondary treatment which occurs after solids have been extracted from the wastewater. Aeration blowers can be found in different forms and with various capabilities, they play an imperative role in this process as they produce the air flow required to metabolise organic compounds found in wastewater and to remove Carbon Dioxide. This secondary process is crucial to ensuring that the water is safe to be returned to the water cycle for consummation.
The Solution
TPS' scope of supply included the design and development of a complete system with 1MW high-speed permanent magnet motors and variable frequency drives. When integrated with APGN's Aeration Turbo Blowers, TPS' equipment delivers an ultra-efficient system that helps reduce the total cost of ownership, enabling also a greener and more sustainable solution.
This energy-focussed solution is designed to increase performance and support APGN's direct drive Turbo Blower technology in achieving higher efficiency levels by incorporating high-speed permanent magnet motors and a variable frequency drive system. In addition to the resulting reduction in energy costs achieved for the aeration process, maintenance and service requirements for the plant equipment are significantly reduced due to the resulting contactless, oil-free nature of the turbo blower design; hence further reducing the operational and through life costs of the equipment.
Unlike conventional induction motors, our high-speed permanent magnet motors can maintain efficiency even at part-load and part-speed operation; energy losses are further minimised due to the near zero friction. Oil-free active magnetic bearing technology that themselves are free from wear and tear, thereby extending the useful life and reducing the maintenance cost.
Client Testimonial
Omar Hammoud, CEO & President, APG-Neuros:
The 1MW turbo blower has recently completed its initial testing phase with great success, the system proved its reliability to the end client which we are extremely happy about. The unit performed exceptionally well with better than predicted performance, proving its very high operational efficiency, that it operates smoothly and with great flexibility. We sincerely thank every member of your team who has contributed to this success.
Find out how we can help
Speak to one of our experts about your specialist project requirements
Get in touch