Gateshead based technology developer and manufacturer of power conversion systems is set to launch its high power electric vehicle (EV) charging products into new markets with support from HSBC UK.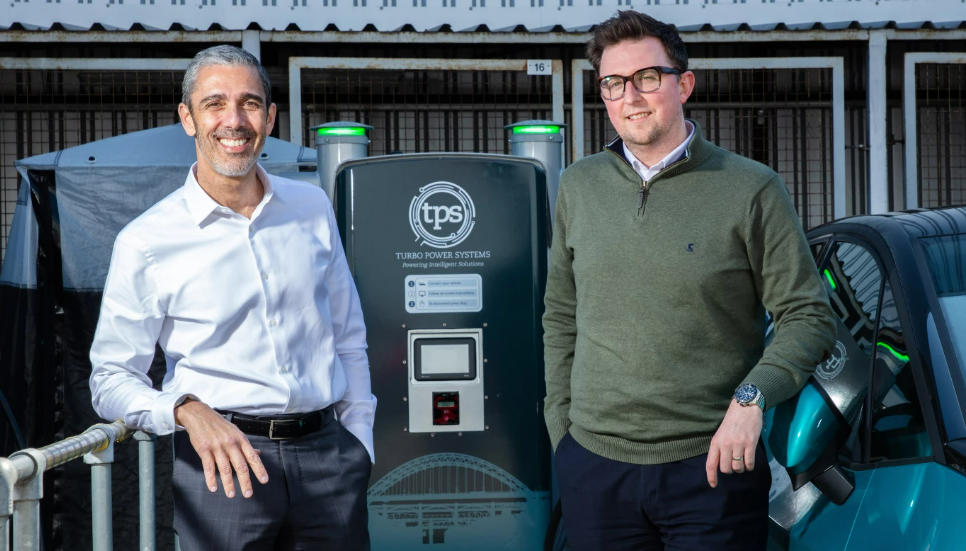 Turbo Power Systems (TPS), which delivers high-tech solutions for transport, industrial and energy sectors, has utilised a £3.8m funding package to expand its technology roadmap and begin production of ultra rapid EV chargers.
TPS' charging solutions have been designed for fast charging commercial EV fleets and can be deployed by fleet operators, even where grid supply may be constrained, by creating micro networks with energy storage to support charging.
TPS will begin low volume production of its charging points this summer and has already attracted interest from customers across Europe and the US following successful trials.
The company is also planning to build its own ultra rapid charging station near its headquarters in Gateshead to showcase this new product. The charging station will open to the general public and commercial customers later in 2023.
Carlos Neves, CEO at Turbo Power Systems, commented: "Helping businesses to reduce their carbon footprint is vital. As more and more organisations move to EVs, more pressure will be put on local grid networks.
"HSBC UK's support has boosted our working capital, allowing us to further the development of, and commercialization strategy for, these innovative rapid EV chargers as well as our wider energy product portfolio – efforts which will help to accelerate the uptake of electric vehicles."
Stuart McLaren, relationship director at HSBC UK, added: "We're thrilled to support Turbo Power Systems, as it helps to deliver a greener future for a number of industries. We look forward to hearing about how these UK-manufactured chargers are received in the UK and internationally."
The high power, modular ecosystem means chargers can be readily scaled to deliver up to 480kW of charging power for each vehicle. Targeting the incoming Megawatt Charging System industry standards for electric heavy goods vehicles, TPS is now working to double this up to 1MW of charging power.
Established in 1986, Turbo Power Systems designs and manufactures power solutions in-house at its 55,000 sq ft facility in Gateshead, deploying power electronics and electrical machines to many sectors, including transport, industry and energy.
Find out how we can help
Speak to one of our experts about your specialist project requirements
Get in touch