TPS' 100kW DC-DC EV CHARGER COMPLETES TESTINGTPS' 100kW DC-DC EV CHARGER COMPLETES TESTING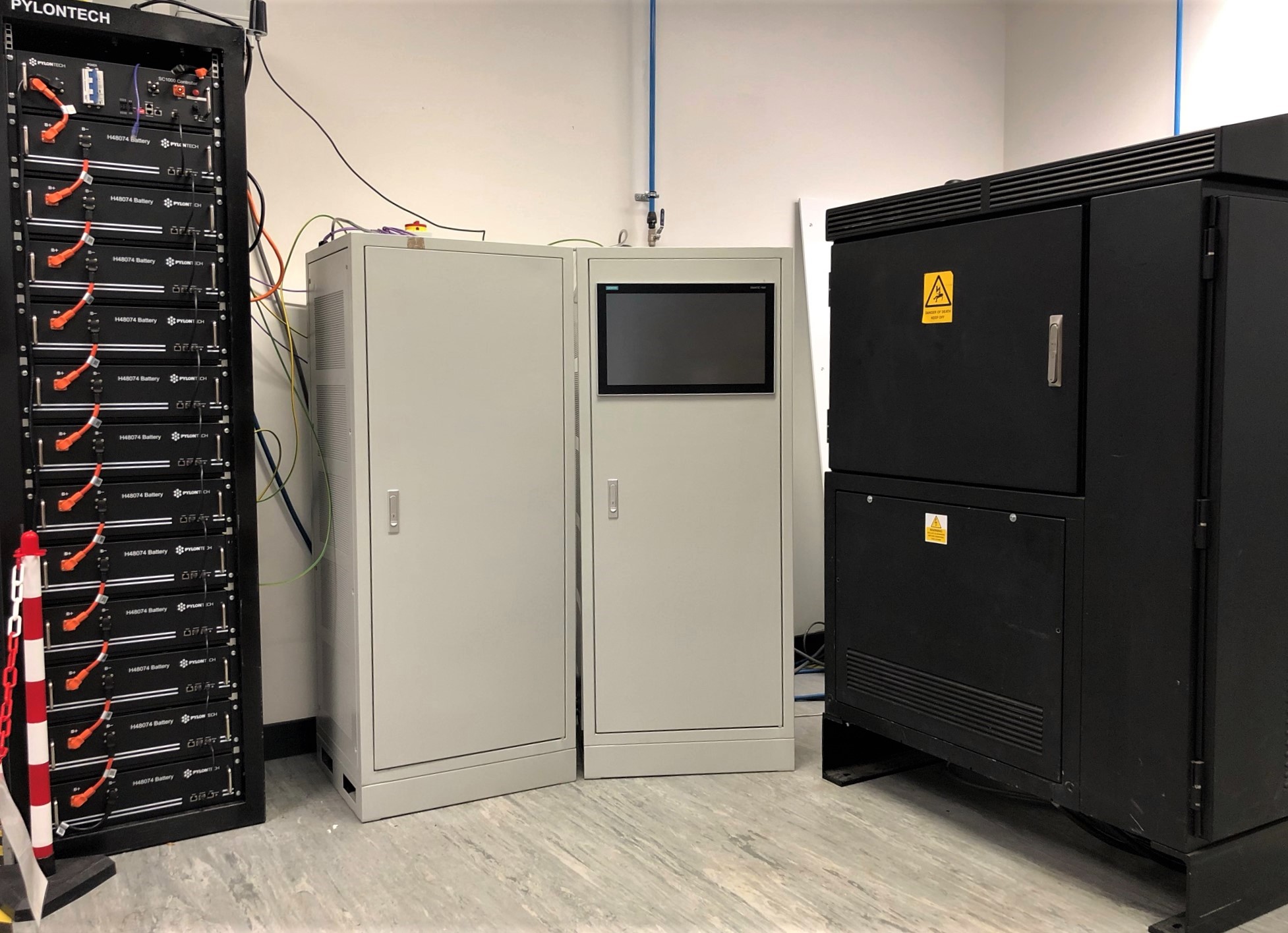 Gateshead-based Turbo Power Systems Ltd ("TPS") is delighted to announce that its 100kW electric vehicle ("EV") charger has successfully completed its testing phase and proved that it can charge an EV in less than 20 minutes.
TPS have been working in collaboration with Newcastle University and Smart Power Systems ("SPS") to demonstrate an Innovative DC Network solution for Rapid charging of EV as part of a UK Government funded project called Smart Hubs.
TPS' role in this project was to design and manufacture power electronic hardware for a Smart Power Hub comprising a Grid Tied Inverter ("GTI"), multiple 100kW bi-directional DCDC EV chargers and SPS' battery storage technology. The 'Smart Hub' works in the following way:
The GTI manages transfer of energy between the grid and the DC-bus of the micro network, exporting energy back to the grid or drawing on available grid supply when most economically beneficial to do so or when demand and availability dictates.
The EV Charger uses bi-directional power converter to transfer energy from the DC-bus to charge the vehicle or back to the DC-bus for either storage into the scheme batteries or for Vehicle to Grid export.
TPS' controller provides electrical measurements to SPS' Energy Management System which contain all necessary parameters and control actions to optimise scheme operation, determining appropriate demand levels for the chargers, battery storage, solar photovoltaic (PV) generation and grid import/export.
Newcastle University have invested heavily in laboratory facilities to test smart power devices and as a result they now have Solar PV & EV emulators installed in a state-of-the art lab in their urban sciences building located in Newcastle's city centre. Using the emulators, the team have been able to simulate a live environment to test the system as a whole and, therefore, prove the functionality of this unique approach. This is a monumental step forward in the EV charging landscape and will encourage the industry to move away from the standard AC charging network in favour of more efficient and cost-effective DC rapid charging solutions.
Dr Nigel Jakeman, Engineering & Business Development Director at TPS comments: "We have developed an innovative solution as part of the Smart Hubs project that we are incredibly proud of. It is our moral obligation to help the UK to achieve its 2030 decarbonisation targets, the technology that we have developed for this project will create a new, energy efficient standard in EV charging for fleet and car park operators. Over the coming months we will be installing our chargers in our own carpark and will be testing their charging capability on a number of EVs before moving the equipment to a customer site for real life use."
The UK has a huge electricity supply challenge if it is to meet its targets for significantly decarbonising transportation by 2030. Whilst the UK continues to move forward in increasing available electricity capacity from zero carbon sources, the existing transmission and distribution infrastructure will require major investment to meet the resulting increase in demand. Smart Hubs is an innovative new approach that addresses this challenge enabling rapid EV charging through the smart integration of rapid vehicle chargers on DC networks together with energy storage and on-site renewable energy generation, such as solar PV.
The result is an approach that enables deployment of high-power charging for fleet and car park operators that would otherwise be unable to adopt such technology due to the high cost of upgrading the electricity connection that supplies their facilities. Furthermore, this flexible new approach reduces their electricity costs whilst also enabling them to become prosumers, selling electricity services back to the grid.
Smart Hubs is part of the Vehicle-to-Grid (V2G) competition, funded by the Department for Business Energy and Industrial Strategy (BEIS) and the Office for Low Emission Vehicles (OLEV), in partnership with Innovate UK, part of UK Research and Innovation.
Find out how we can help
Speak to one of our experts about your specialist project requirements
Get in touch